Remember to "Pin" this post so you can share it with others.

Have you ever owned a book in which you found yourself constantly marking with a highlighter because it contained such an abundant amount of valuable information? That's what I found myself doing with
College Prep Genius'
book,
High School Prep Genius
.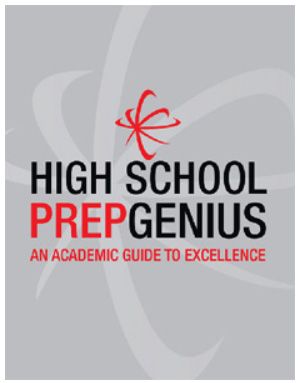 High School Prep Genius, written by Jean Burk and coauthored by her daughter Judah, is a guide book to help both student and parent navigate through the high school years and beyond. This 440-page, 18 chapter book is packed with information which includes:
Part I - Introduction:
How to Create a College and Career Notebook
How to Map Out Your High School Plan
Student Timeline Which Begins with 7th Grade and Ends with 12th Grade
Each Chapter in the Book is Followed by a Guide and Tips For Parents including Parents' Homework (which are simple things to do such as download a common application and begin filling out the information for your child)
Part II - Foundation for Personal Success: (I would suggest that the parent pay particular attention to this section to make sure it aligns with what you would advise for your child.)
Personal Development - this chapter teaches the student about responsibility
Discovering Your Interests and What Motivates You
Own Your Beliefs which also includes the discussion of character
Building a Healthy You - discusses nutrition and tackling change. Includes the topic of depression.
Financial Independence - includes topics such as budget, credit cards, savings, and investment
Building a Strong Support System
Part III - Foundation for Academic Success
Academic Development - answers the question, why is education important?
Effective Studying
Tests and Papers - covers the various types of tests and how to prepare and deal with test anxiety.
Getting Organized - discusses how to effectively use a day planner and avoid time wasters
High School Mechanics - grades, GPA, and high school transcripts are explained
Going Beyond the Basics - familiarizes the student with various options they can use to enhance their high school education including honors classes and advancement placement courses
Part IV - Foundation for Future Success
Future Development - covers future goals
Choosing a School - college search
Standardized Test Prep
College Applications
Paying for School - helps you understand financial aid terminology and includes information about scholarships
College Essentials
There are questions for the student to answer within each chapter.
Cost: $29.95
Age: 7th grade and beyond
My Thoughts:
This book is written in an easy-to-understand manner and as I mentioned at the beginning of my review, it contains a lot of useful information. Because my son is just finishing up his sixth grade, I did not have him read any of the sections yet. However, I appreciate how the author introduces the young student to the topic of high school starting in the seventh grade. My son will be able to start this book with the section geared towards 7th and 8th graders when he begins school in the fall.
This is not a book that the student has to read all at once. They can choose to read each section as it pertains to them. The parent should read the book in its entirety so that he/she can understand the Parent's Homework.
I recommend this book as a great resource for both student and parent.
5/21/13 UPDATE: College Prep Genius is offering my readers a $5.00 discount on their High School Prep Genius book. Readers can use the code TOSCrew at checkout to receive this discount.
To read other Crew reviews about this book, please click on the banner below.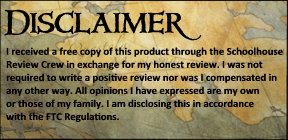 ©2011-2013 A Slice of Homeschool Pie. All rights reserved. All text, photographs, artwork, and other content may not be reproduced or transmitted in any form without the written consent of the author.
http://www.asliceofhomeschoolpie.com