Remember to "Pin" this post so you can share it with others.

At the beginning of this year I had written a post about my desire to have my family and I serve more this year. This made me especially interested in reviewing
Christianity Cove's
e-book,
100 Simple Service Projects
.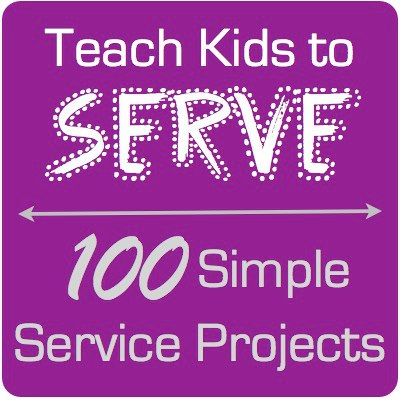 Christianity Cove is the number one web resource for Sunday school lessons as well as other Bible resources. You can read their Statement of Faith
here
.
They also offer over "700 free Sunday School lesson articles" on their blog and "26 best-selling resources" as part of their product offering.
100 Simple Service Projects will help turn the heart of your student to giving through serving. It offers your students a myriad of suggestions for various service opportunities.
I appreciate how the student begins by learning that "charity starts at home." It gives suggestions of projects that are easy to do. For example, the e-book shares one way of making it easy to serve by creating a "coupon program." I especially loved the "Help a Sibling Day."
The e-book provides sample coupons which you can print, but I wanted to design our own coupons. Here's an image of the coupon I put together for our family.
I had each of us fill one of these out and hand it to each other. Here are some of the things we wrote:
My youngest:
To my oldest - One coupon for letting him choose our Saturday night family movie
To mom - One coupon for making breakfast
My oldest:
To my youngest - One coupon for helping him pick up his toys
To mom - One coupon for emptying out the dishwasher
Me:
To my youngest - One coupon for baking him cupcakes
To my oldest - One coupon for cleaning his bedroom
Another area in which children learn to serve is through their neighborhood and community. As you will learn from the guide, this can be as simple as serving cookies to local neighbors. They offer over 50 service project ideas. They also include ideas for ways in which to get to know your neighbors.
Recently I learned of an organization, Wheels of Hope, which reconditions used wheelchairs in order to give them to those in need. This is an organization that I plan on having our family help serve as an example of community service.
Another example was when my oldest son and I recently helped serve our community by helping a family with some of their outside chores through a program several churches put together.
Children will learn how they can serve through national and international charities. The author of the book also includes information about reliable charities (they provide at least 18) including links and reviews about them. If you want to search for a charity of your own, they've named "the four biggest and best charity watchdog groups" to help you find their information.
Finally, they share wonderful examples of charities created by children which will help to inspire your own child.
I appreciate how it provides suggestions on how to best use their guide.
There are so many ways in which children can help serve others. This guide is a great stepping stone in opening the door to ideas on how to accomplish this. There were so many suggestions in this book making this a product that you will continually refer back to.
Pages: 56
Cost: $19.95
Ages: Pre-K - 6th Grade
Read what other Crew members have to say about this and other products offered by Christianity Cove by clicking on the link below: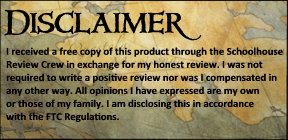 ©2011-2013 A Slice of Homeschool Pie. All rights reserved. All text, photographs, artwork, and other content may not be reproduced or transmitted in any form without the written consent of the author.
http://www.asliceofhomeschoolpie.com