Remember to "Pin" this post so you can share it with others.

If you're interested in teaching your student how to write in cursive,
Classical Conversations
offers a series of books to help you, including
PreScripts Cursive Words and Drawing
. This is the second book in a series of four. It introduces children to the cursive letters, then words, and then sentences using scripture from the New King James Version, New International Version, and the King James Version.
While students master the skill of writing, they will also learn some basic writing and reading rules, such as a sentence begins with a capital letter and ends with a punctuation. This will be accomplished naturally by viewing and copying the sentences. The sentences are short to keep the lessons from becoming too tedious.
Interspersed through each writing lesson is a drawing lesson. Children will learn how to draw basic shapes and then how to combine those shapes into drawings.
It is suggested that you have your student practice everyday, but as the instructor you can decide how many pages to assign to your child.
How We Used This Book
:
My son will be starting second grade in the fall and is seven years old. Because of his age, I thought the second level in the PreScripts series would work well for him however, I was mistaken. Unlike the first book in their PreScripts series, which offers a few more practice letters, this book only offered four which wasn't enough for my son. I'm sure he would have done better with their PreScripts Cursive Letters and Coloring.
However, the drawing section of this book was perfect for him. So instead of practicing how to write in cursive, we instead used the drawing portion of the book and will continue with the practice of cursive writing in the fall. I will just have to offer him some blank sheets of lined paper so he is able to have more practice with each letter.
Below are a couple of samples of my son's work on the drawing pages - drawing with the five basic elements.
Age Recommendation: 5 to 10
Cost: $12.99
Pages: 146
To read more reviews about their other PreScripts book, click on the button below.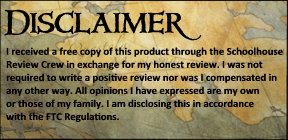 ©2011-2013 A Slice of Homeschool Pie. All rights reserved. All text, photographs, artwork, and other content may not be reproduced or transmitted in any form without the written consent of the author.
http://www.asliceofhomeschoolpie.com