For a long time I had wanted to disable our cable TV. I struggled with the types of shows and commercials that my children were being subjected to. When we sat down as a family to watch TV I found that I had to constantly switch the channels whenever a commercial appeared.
As far as I was concerned the shows being promoted on cable TV were completely inappropriate for my family.
I also spent more time then I wanted explaining to my children why they could not watch certain channels, such as the Disney channel. (Parents, are you aware of the types of shows Disney is promoting to your children?) Sometimes it caused arguments that completely drained my heart. I was sick of it!
Can any of you relate to this?
Unfortunately, my husband was not on board with my suggestion of unsubscribing to cable TV.
I am guest posting today at the
Schoolhouse Review Crew
blog. You can finish reading my story there including finding out how we as a family finally came to the decision that we had to get rid of our cable TV.
After you've read my post, come back and share your comments with me (or leave a comment on the Schoolhouse Review Crew blog. I'll make sure to read it.). Is this a decision you have been struggling with?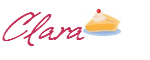 If you enjoyed this post, please Pin or Share it now by clicking on the icons below. Don't miss any of my posts. Become a subscriber by clicking on the Bloglovin' button or the RSS button below.