(This post contains affiliate links.)
As a blogger I am always taking notes or writing thoughts down. Instead of having pieces of paper everywhere, I decided to create a system that would help me keep all of these things in one location - a blogging notebook.
Whenever I use my computer, I have my blogging notebook next to me.
All you need to create your own blogging notebook is a notebook and some
Post-it Tabs, 2-Inch Solid, Assorted Primary Colors, 6-Tabs/Color, 4 Colors, 24-Tabs/Pack.
.
I'll share some of the tag headings I used for my notebook. Feel free to use these ideas or include the headings that work best for you.
Making money - Information pertaining on how to make money while blogging.


Social Media - Tips relating to any type of social media


Blogging - Any information pertaining to blogging


Website - Topics related to website design


Notes - Information from Webinars I participate in


Blog Hops - A list of blogs that offer link-ups, including the day of the week they post


Affiliates - Any information pertaining to affiliate programs for either research or participation


Article Ideas - Topics which I feel will make interesting posts (such as this one) :-)
Instead of using a notebook, you could choose to create a file on your computer with some of the tab headings shared above, however I like using a notebook because I can quickly pick it up, write down my thoughts, and move on. I can also take the notebook with me wherever I go (it fits inside my purse).
What if a thought for a blog post comes to my mind while I am out and about? This is when my
Olympus VN-7100 Digital Voice Recorder
comes in handy. I carry my recorder in my purse. Not only do I use it for recording blog topic ideas, but I also use it to dictate my blog posts. (This post is transcribed from one of my dictations.) Some of you may have a recorder as an app on your phone.
Making the process of blogging as simple as possible is important to me. This is why I created my Blogging Notebook.
I hope these tips help you in your blogging world!
Can you see yourself creating a system like this? Do you have a system that you use? Please share in the comment section below. I'd love to read about it!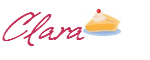 If you enjoyed this post, please Pin or Share it now by clicking on the icons below. Don't forget to become a subscriber so you don't miss any of my posts. You can click on the Bloglovin' icon or the RSS feed button below.