(This post contains affiliate links.)
We had our second Trim Healthy Mama (THM) support group meeting. Several of us get together every other month as a way of supporting each other through this healthy journey we're on.
How many of you love pizza? It is one of my favorite foods. I have to admit, if I couldn't have a tasty slice (or 2) of pizza every now and then (or weekly in my case), I don't know how successful I'd be on the THM eating plan.
Since the ladies attending the meeting had not yet tried
Gwen's Nest's pizza recipe
(which is on plan due to a fermentation process), I decided we would make this pizza together. Yes, we were going to have a pizza party!
I had already mixed the dough several days beforehand and fermented it in my refrigerator according to Gwen's instructions, so the dough was ready to be used.
After the dough was spread in a circle, the seasonings were added (we used a garlic/salt combination and basil leaves), and shredded Parmesan cheese was spread around the edges.
We baked it for 10 minutes and then added the sauce, pepperoni, and mozzarella cheese.
This is what the pizza looked like before we put it in the oven.
And here it is baked. Just looking at this picture makes me want to have a slice!
As we sat around and ate we talked about various topics some of which included:
Suggestions for breakfast meals
Samples of drinks we could have on plan
Goals we have reached and setting new goals
How to start the program (for our new member)
Some detoxification symptoms
Exercise
We also talked about sweets! Each lady brought an S dessert to share. (Looking back at it, we probably should have had an E type dessert since we ate the pizza. Oh well. The great part about eating the THM way for me is that I don't consider it a diet as in a weight loss program (although you do lose weight). I consider it a "healthy way of eating" diet. As such, I don't stress over mixing up an occasional E meal with an S dessert.)
We enjoyed cheesecake...
Skinny Chocolates...
And what turned out to be my favorite, Almond Joy Bites.
What surprised me was what the ladies thought was the highlight of the meeting, a simple, yet delicious drink recipe I made. They couldn't get over how easy it was to put together and how good it tasted, my Raspberry Zinger iced tea!
All you need to make this drink are 4 bags of
Raspberry Zinger Tea by Celestial Seasonings,
a 1/2 gallon of distilled water, and 4 Tbsp. of
Truvia Nature's Calorie Free Sweetener.
Mix it all together (No, you do not have to steep the bags in hot water first.) and refrigerate.
We had a fun time together and as always, I look forward to our next meeting. Read about our first
Trim Healthy Mama Support Group Meeting
in which I also include tips on how to start your own group.
For those of you who do not have a THM support group, here's a suggestion for you. Visit
THM's Facebook Group
, and connect with one or two people. Then set up a Skype support group meeting. Although you won't be able to taste each other's foods, you can still share recipes, ask/answer questions, and support each other through your journey to good health.
Here is where you can read how
I lost 27 pounds in 6 months - A Trim Healthy Mama Book Review, and see my before/after photos
.
Guess what I'm eating for lunch? You guessed it, leftover pizza, which when warmed up on a cookie sheet makes the crust nice and crispy (just the way I like it!), and a glass of raspberry tea. :-)
Which of these foods would you like to try? Leave your comment below.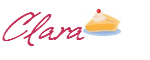 If you enjoyed this post, please Pin or Share it now by clicking on the icons below. Don't forget to become a subscriber.