(This post contains affiliate links.)
Are you thinking of starting a Lego Club? Then below are some of the Lego bricks and accessories you will want to add to your Lego collection. The amount you'll need is dependent on how many students you have. According to Amazon, a set of 884 pieces supports about 5 students.
You will want to have three to four containers of Legos such as these:
LEGO Ultimate Building Set - 405 Pieces (6166)
LEGO Bricks & More Deluxe Brick Box #5508 (704 pieces)
LEGO Education Brick Set 779384 (884 Pieces)
(According to Amazon, the set below supports a group of 5 students.)
Building plates (You can never have enough of these so make sure you have several on hand.)
LEGO Green Building Plate (10" x 10")
Students love building vehicles, so you'll want to add some wheels to your collection.
LEGO Bricks & More LEGO® Wheels 6118
LEGO Education Wheels Set 779387 (286 Pieces)
Add some minifigures. Children love these!
LEGO Education Community Minifigures Set 779348 (256 Pieces)
Although not necessary to have at first, you may later wish to add a set like the one below:
LEGO Education Doors, Windows & Roof Tiles Set 779386 (278 Pieces)
It really helps to have at least one Lego separator to take those tight Legos apart.
Lego Building Accessories Orange BRICK SEPARATOR #630
There you have it. Lego sets such as these will offer your students a lot of creative, fun moments.
Other Lego posts you may be interested in reading:
Lego Club - New York Miniland
Homeschool Lego Club and Tips on How to Start One in Your Area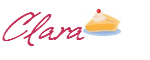 I know your time is precious, so any comment you share below will be greatly valued.
If you enjoyed this post, please Pin or Share it now by clicking on the icons below. Don't miss any of my posts. Become a subscriber by clicking on the Bloglovin' button or the RSS button below.