When my oldest son was 9-years-old, we tried reading the book
Pilgrim's Progress
. However, we soon learned that it was too difficult for my son to understand so we never finished it. This year the same book was on my youngest son's book list, however instead of reading the book, we were given the opportunity to listen to
Orion's Gate's
dramatized audio version of
The Pilgrim's Progress
.
For those of you who may not be familiar with this story, it is an allegorical tale about a man named Christian and his journey to the Celestial City. Christian leaves his home, the city of Destruction, and begins a long journey to the Celestial City. Along the way he is met with various adventures and people, some who help him and others who hinder him in reaching the Celestial City. Through his experiences Christian learns many lessons, all of which are applicable to everyday life.
We received a digital MP3 version of the story, which included 6 MP3 files, each being about 78 minutes long. I downloaded them onto our iPad. Orion's Gate also offers
The Pilgrim's Progress
in two other forms: Audio CDs and Audio MP3s.
When I first learned that there was a dramatized audio version of this story available, I was really excited because my children spend hours listening to dramatized audio CDs, which they greatly enjoy.
The Pilgrim's Progress, a virtually unabridged and retelling of John Bunyan's original allegory did not disappoint us!
Being able to listen to each of the character's voices made it easier for us to follow the story. I remember finding this challenging with the physical book. Also, the language in this audio version is easy to understand.
The dramatized version brings each of the characters to life and helps draw you into the story. Both action and suspense is intensified by the sound effects and music that accompanies them.
The Pilgrim's Progress
is suitable for children and adults alike. However, parents may want to listen to the story before allowing really young children to hear it. Some of the darker characters' voices can be a bit intense for the ears of the very young. My youngest son who is 7-years-old did not have any issues with this.
I highly recommend this product. It offered us hours of family entertainment as we gathered around and listened to the story. It also provided splendid opportunities to discuss how the lessons Christian learned along the way applied to our lives.
Note that according to Orion's Gate's website, "several entirely new scenes" were added to the dramatized version of this story.
I feel this was a wonderful way to introduce my children to this classic tale in a manner which was both easy for them to understand and enjoyable to listen to.
This will help them understand and enjoy the story in their high school years, when they read the physical book as originally written.
I love that we will be able to listen to this story over and over again.
Cost (at the time of this post):
Audio CDs - $30.00
MP3 CDs - $15.00
MP3 Digital - $15.00
Visit
Orion's Gate
to see other products they offer such as a Pilgrim's Progress coloring book which includes an audio CD your child can listen to as they color.
They also offer a dramatized audio version of Christiana, the sequel to The Pilgrim's Progress.
NOW SOME EXCITING NEWS!
Orion's Gate has graciously offered to give away an MP3 digital download of The Pilgrim's Progress to THREE of my readers!
The winners will receive a link from Orion's Gate via email which they can then use to download to a device of their choice.
Make sure you come back tomorrow to enter the giveaway!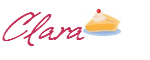 Bloggers love to hear from their readers, so please do leave a comment below. It helps us to know "Someone is listening." :-)
Also, if you enjoyed this post, please pin or share it by clicking on one of the icons below
If you don't want to miss any of my posts, become a subscriber by clicking on the Bloglovin' button or the RSS button below.
Thank you for visiting me again!