(This post contains affiliate links.)
This morning I woke up to the music of the birds chirping outside my window. It is one of my favorite sounds of the morning because it reminds me that spring is most definitely near. After a cold winter like what we've had here in the northeast, my children and I are really looking forward to spring. It is during this season that we begin our nature studies. We enjoy using the
NaturExplorers
series from
Shining Dawn Books
. We have found it to be one of the best and most fun nature study resources available.
I first learned about NaturExplorers in 2011. The first book we used was
Peaceful Ponds.
(Read my
Peaceful Ponds Review
.) Other books we've enjoyed includes
Frogs and Toads
and
Snow and Ice.
This year we will be using their
Creative Nature Walks
eBook, which includes 100+ nature study activities for all ages.
Visit
Shining Dawn Books'
website to view sample pages from this book which includes over 60 pages. See for yourself the abundant amount of topics this one book covers. The author even included ways to incorporate Language Arts activities into the nature studies. I am really excited about using this book with my children. Spring can't come soon enough!
You'll be happy to know that the cost of Creative Nature Walks is only $5.00 through 3/15/14 using the code "ComeOnSpring."
At the cost of only $8.95, other NaturExplorers books you may want to consider in preparation for spring includes:
I hope after you spend some time visiting
Shining Dawn Books'
website, you'll find a nature study or two that will fit your family's interest. Personally, the next one I have my eye on is Incredible Creeks, as my sons love playing in creeks.
Make sure you visit me again tomorrow as I will be hosting a NaturExplorers giveaway. One reader will have the opportunity to win one NaturExplorers eBook of their choice.
Have you used any of these books? What type of nature studies have you done? Please share your comment below.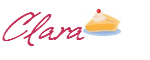 If you enjoyed this post, please Pin or Share it now by clicking on the icons below. Don't miss any of my posts. Become a subscriber by clicking on the Bloglovin' button or the RSS button below.