(This post contains affiliate links. Please read my
Disclosure
for more information.)
We had a major event happen in our household this week; my oldest son became a teenager. I still can't believe that I am now a mother of a teen.
I know many parents approach this period in their child's life with a bit of dread, but I am not one of those parents; in fact, I am excited about this stage of my son's life.
Becoming a teenager is a pretty big deal. I wanted to give my son something special and memorable for his birthday. His father and I decided we would give him our words of wisdom.
We used an index card for each year of his life and wrote a message or two on each card, with the last card holding the most thoughts. We taped each card to his bedroom door.
I told my son he could store the index cards in a special box and he responded, "No, mom. I want to keep them on my door."
Okay, that will work, too. :-)
Sometimes it's difficult to come up with just the right words. Here are some resources to help you:
What special things have you done for your children's birthdays? I know your time is precious, so any comment you share below will be greatly valued.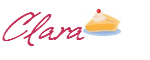 If you enjoyed this post, please Pin or Share it now by clicking on the icons below. Don't miss any of my posts. Become a subscriber by clicking on the Bloglovin' button or the RSS button below.