I have a confession to make, science experiments and I have always clashed, meaning that for some reason they never seem to work correctly for me. I can't tell you how many times I have left my children disappointed with one more failed experiment. This is why when I heard about
ScienceandMath.com
and their
Amazing Science, Volume 1
DVD, I was curious to see if by watching someone else perform the experiments, it would help us to finally be successful scientists.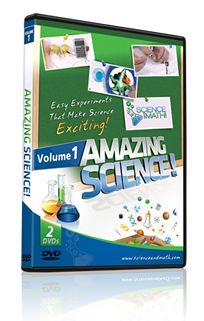 Amazing Science, Volume 1 is geared for children in Grades 1-3; however, older children will enjoy it, too. It includes 23 experiments which will teach your child about the topics of heat, electricity, temperature, magnetism, pressure, surface tension buoyancy, physics and several other topics.
Your host is Jason Gibson who has advanced degrees in engineering and physics and worked as a rocket scientist for NASA. He speaks clearly and uses words that children in these grade levels can easily understand.
The image quality of the video is exceptional and because they offer various camera angles, you are able to see clearly what is taking place. It also allows you to see exactly what you need to do for each experiment. For someone like me, that was a huge plus!

The videos last between 10 and 15 minutes. It begins with a materials list shown both in words and image. It then takes you step-by-step through each experiment. Jason really cares about safety and instructs the student as to when they should use safety goggles. I didn't think they needed to use it as often as Jason did, but that was just a difference in opinion.
He does a really thorough job of explaining why the experiment worked the way it did. He did tend to repeat himself and sometimes that would cause my son to lose interest. However, my son's attention was captured throughout the whole presentation of the experiment itself.
Jason does stress to the student that they are not to do any of the experiments without adult supervision. I love that most of the experiments my son chose to do were ones he could do with very little instruction because of the fact that he had already seen on the DVD how it they were supposed to be done.
I had my son watch one to two experiments each day.
I then had him choose the experiments that he wanted to try. The first one that captured his interest was the Invisible Ink experiment.
This experiment used everyday household ingredients.
He created all sorts of secret messages.
This message was my favorite!
The next experiment that my son chose to do was called Cloud in a Bottle. Sundays are our family days and we decided that this
science experiment
would be a fun family activity to do together.
I loved that my youngest son's father and brother were able to participate in this experiment.
Coating the bottle.
My son thought the bottle was going to explode.
Our first try did not work, but we figured out why. The rubbing alcohol we originally used had wintergreen color in it which interfered with the results of the experiment.
We then used the rubbing alcohol shown in the DVD.
The experiment worked!
There is our cloud.
The next experiment we did was the Inverted Cup of Water.
See how the glass of water is holding the plate in place?
After a few shakes, the plate fell off.
Below are the aspects of this program that I liked the best:
We were able to successfully do each experiment!
The experiments were easy and required very little supplies.
Most of the supplies needed could be found in my home.
If we forgot a part of the experiment, we could go back and watch the DVD.
It is great for both visual and kinesthetic learners.
The time it took to complete each experiment was short, between 10 - 15 minutes.
It included a lot of variety in experiments.
Jason did a thorough job of explaining each experiment.
The experiments were fun.
Although geared towards Grades 1-3, anyone in the family can participate.
The quality of the video was excellent.
The only item I would like to see them include in the future is a complete supplies list. This would make it easier to know what is needed for each experiment without having to wait to see it individually on the video.
The cost of Amazing Science, Volume 1 is $17.95 (as of the date of this post). You can also download it for $14.99. Take a look at the
Chapter Index
to see which experiments are included, and watch some footage from the DVDs.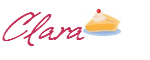 I know your time is precious, so any comment you share below will be greatly valued.
If you enjoyed this post, please Pin or Share it now by clicking on the icons below. Don't miss any of my posts. Become a subscriber by clicking on the Bloglovin' button or the RSS button below.