Today is the first of a 4-part series in which I'd like to introduce you to four different organizations that are making a huge impact in people's lives. My hope is that after learning about each of them, you will find one that will speak to your heart and cause you to want to take part in what they are doing.
(Note: All of the organizations all located in the Medina, OH, area.)
Whether you live in this area or not...
You can be a part of this impact. Continue reading to find out how.
Bringing hope to hurting individuals by reaching out to them with the love of Jesus Christ
Support women in choosing life for their unborn babies and help those who are experiencing pain over their decision to terminate a past pregnancy
Support those who are parenting small children
Assist individuals and families by providing spiritual, emotional, and material assistance and education
Provide accurate information to women and their partners regarding abstinence, abortion, pregnancy and adoption
Some of their pregnancy support services include:
Pregnancy testing and consultation
Fetal development information
Abortion education
Adoption support
Prenatal and childbirth classes
Breastfeeding classes
Prenatal & infant nutrition classes
Mentoring during pregnancy
Maternity, infant, and nursery items
Emergency diapers and formula
Help...Hope...Healing services:
Post abortion recovery groups
Bible studies
MOMS group
Parenting support services:
Infant CPR classes
Infant massage classes
Parenting your toddler classes
Mommy & Me classes
Baby Boutique
Mentoring for mommies
Lifestyle support services:
STD clinic
Healing hearts support groups
Abstinence education
You can volunteer to work with their organization (Client Support Volunteer, Center Support Volunteer, or General Support Volunteer)
Donate infant and children's clothes (0 - size 5)
Pray for them
Donate money (you can find a link on their website)
For more information you can contact Jill at 330-723-3600 or email her at Jill@oasisofmedina.com.
Matthew 5:16: In the same way, let your light shine before others, so that they may see your good works and give glory to your Father who is in heaven.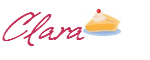 I know your time is precious, so any comment you share below will be greatly valued.
Also, please Pin or Share it now by clicking on the icons below. Don't miss any of my posts. Become a subscriber by clicking on the Bloglovin' button or the RSS button below.