Have you ever been to a restaurant where you can get a bite to eat and something to drink for free? Well, that's exactly what happens when you visit
Cups Cafe
.
Cups Cafe is a place where people can come and grab something to eat and drink such as a bowl of soup and a cup of coffee. It serves the homeless, people who have lost their jobs, young people looking for a safe place to hang out, or someone who just needs a listening ear. Their vision is, "Serving hope, one cup at a time." The hope in this case is Jesus.
"Young people today are searching for some place to go and someone who will listen. Cups is a place they can go to find someone who will listen."
"If you're hungry, stop in for a free cup of soup. If you're thirsty, drop by for a cup of coffee on the house."
"If you just need to talk, we're here to listen."
It is an evangelical, Christian non-profit organization that has been greatly blessed by God. They went from not knowing where they were going to move to after their building was auctioned off in June, 2013, to, through the grace of God and the financial support of many in the community, recently being able to
purchase their building
.
Cups Cafe is located at 126 N. Court Street, Medina, OH.
Through
Cups Cafe
people are experiencing the love of Christ. Here's how you can take part:
Donate food, drinks, or supplies (contact them for a detailed list as their needs change often)
Volunteer 10 hours a month
Give a financial contribution (Checks can be made out to Cups Cafe, and mailed to PO Box 83, Medina, OH, 44258)
For more information on how you can help support them, click
here
.
I love that this place offers teens a safe haven where they have the opportunity to learn about Jesus' love for them.
Follow Cups Cafe on Facebook:
https://www.facebook.com/cupscafe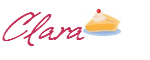 I know your time is precious, so any comment you share below will be greatly valued.
Please take a moment to Pin or Share this post by clicking on the icons below.
So you don't miss any of my posts, become a subscriber by clicking on the Bloglovin' button or the RSS button below.