My children love watching the hit T.V. show Shark Tank. In fact, the other day my youngest and I had a conversation that went like this:
My 7-yr-old: "Mom, I know of an invention I can make for Shark Tank."
Me: "Oh yeah? What is it?"
Him: "I can make a device that you could use to take the tag off a shirt and then when you're done with the shirt, you could use the device to put the tag back on."
Me: "Hmmn. That is an idea."
Him: "But I wonder if someone already has a patent on it?"
Me: "Yes, I wonder that, too."
Yesterday, his friend came over and using their imaginations they came up with their own special episode of Shark Tank.
Are you a fan of Shark Tank? Do you have a favorite episode? Please share in the comment section below.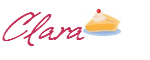 If you enjoyed this post, please Pin or Share it now by clicking on the icons below. Don't miss any of my posts. Become a subscriber by clicking on the Bloglovin' button or the RSS button below.