(This post contains some affiliate links. You can read my
Disclosure
to learn more.)
As we near the end of another school year, like many other homeschoolers, I have begun the process of researching curriculum choices for next year. What I had not expected was that my research would lead me to ask the following question:
"Should I allow my child to skip a grade level?"
We have been using
The Higher Up and Further In
curriculum, a free Charlotte Mason based book list and schedule, since my oldest son started 3rd grade. Many of the books included in the higher elementary and middle school years of this curriculum are considered high school level books.
When my son was in 6th grade he read two science books,
Exploring Creation with Human Anatomy and Physiology (Young Explorer Series)
and then continued throughout the summer with
Exploring Creation with General Science, 2nd Edition
. He wanted to be ready to take a science lab class this year with his friends using the book,
Exploring Creation with Physical Science.
Next year, he'll be using
Exploring Creation with Biology
, another high-school level science.
He has been using
Teaching Textbooks
for math. This year he will finish
Teaching Textbooks: Pre-Algebra.
During the 2014-2015 school year, he will be using
Teaching Textbooks: Algebra 1
, considered a high school math.
Last night, as I was reading several articles in
The Old Schoolhouse Magazine (TOS) (2014 annual print edition)
, about three homeschool students who had graduated early, it made me think about my own son's education, including where he currently is academically. I had never considered having him skip a grade, but now I found myself wondering if this was something worth thinking about.
I decided to pose this question on my
Facebook fan page
. Below are some of the responses I received.
Do I want my son to skip a grade in order for him to graduate early?
No.
Another article I read in the TOS magazine,
Preparing Your Teen for Life by Not Allowing Him to Get a "Real" Job,
by Pat Wesolowski, gave me some more things to consider.
Pat listed several examples of some wonderful opportunities teens can take advantage of during this period of their lives. These included: seminars, conferences, ministry projects, political campaigns, apprenticeships, internships, etc. She illustrated this through sharing some of her youngest son's experiences. (As a side note, I highly recommend you purchase the 2014 print of the
TOS magazine
. It includes 288 pages of excellent articles!)
This led me to think about the possibilities for my son.
He could spend his senior year participating in some of those things Pat mentioned. He could also use this time to concentrate on those courses that will help him in whatever field God leads him towards. There are so many possibilities for him.
I don't have to have him graduate at the end of 11th grade just because he will have accumulated the amount of credits needed to graduate.
and


If for some reason later on we feel that he needs to slow down his education, we can do that.
That's what I love about homeschooling! A child can learn at their own pace. Just because we skip a grade it doesn't mean we can't slow down later, if needed. Also, just because a child is of a certain age, it doesn't mean he can't do higher levels of school subjects.
How does my son feel about skipping a grade?
When we talked to his dad about it, my son had a huge grin on his face. It was obvious how excited he was about it, and to tell you the truth, so am I.
What is your opinion on this subject? Would you allow your child to skip a grade level? Please leave a comment below.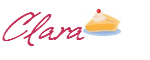 Please Pin or Share this post by clicking on the icons below.

Don't miss any of my posts. Become a subscriber by clicking on the Bloglovin' button or the RSS button below.