I know from my own experience that as a homeschool parent we tend to experience stress over our children's education at one time or another. Today, I am going to share with you what I've learned through my own journey of educating my children. Here are 7 Reasons Why Stressing Over Homeschooling is Unnecessary. (Note: I wrote this post with elementary-aged children in mind.)
Academics are important, BUT they are not the MOST essential component of your young child's education.

Although our children's education is important, there are other elements that are just as important, if not more necessary, during their adolescent years.

Spending time with them and allowing them to learn through play and the exploration of their world; giving them time to build relationships with their siblings, grandparents, and other family members along with learning about God and His love for them...



These are the things that will most impact their young lives.




A child will learn at his/her own pace.

As a homeschool parent you may find yourself comparing your child to those that are attending a brick and mortar school or even against other homeschooled children.



Not all children learn in the same way or at the same time.



Some may learn to read at the age of 4, while others may not read until they are 8 or 9-years-old. Some children may grasp math facts quickly, and others may be slower at it.


If an elementary student doesn't learn something during their elementary years, he/she WILL have another opportunity to learn it later in their education.

It is important to remember that since your child is homeschooled, they have the opportunity to learn things at their own pace; meaning whatever they may not learn this year, can be taught and learned the following year. Students DO NOT have to learn everything you feel they "need" to learn in one year.



Give them the freedom to learn it at their own level - many times understanding comes with maturity.




Children learn better in an environment that is not stressful.

If you as their teacher are stressed out, the child will sense it and they in turn will feel the same way. If you need a time-out, take it. Come back and teach when you are in a better frame of mind. It's perfectly fine to take a break when needed, even if it means that not all of the subjects will be covered that day. Just pick up where you left off on the next day.



Education at home does NOT have to look like the schooling you received in a brick and mortar school.


Beginning homeschool parents are especially susceptible to the idea that their "school" should be the same as that which they attended as a child. Schooling at home is very different. You don't HAVE to use textbooks, and you don't need to set up a "classroom" environment if you don't want to.

Homeschooling allows you to have the freedom to educate your children in fun ways. Research the subject of homeschooling to see what other homeschool families' days look like. I shared what one of our weeks looked like in A Week in the Life of a Homeschooler.



For those with young children, you have plenty of years to teach them. They don't have to know it all by the time they are age 12 or even 18 for that matter.


If you do not finish a book, it's okay. Even students who attend public/private schools do not finish a whole textbook in one year.

You can spread out what you want your children to learn; it doesn't all have to be mastered within the same year.

Concentrate instead in instilling in them an interest in learning.

For example, maybe you don't want to teach your child spelling until he/she is in the third grade (even though students in public/private schools may teach it before then). You may want your child to concentrate on the mechanics of writing in their middle school years instead of their elementary years, choosing to save their earlier years for what I call natural writing opportunities, or fun writing.

(This is what I have chosen for my children. Here are some posts where I share some examples: How to Inspire Your Reluctant Writer to Write; Pudding Writing & Journaling - Making Writing Fun for a Kindergartner; and Today My Son Made Me Cry)


If you believe in our Lord and Savior and know that this is where God wants you to be, know that He will NOT forsake you.

Give your worries over to God. Ask Him to fill in any missing gaps and to give you wisdom in knowing how to best teach your child.



Be still in knowing that He will be there with you, helping you - all you have to do is continually seek Him.
What are some things you find yourself stressing over?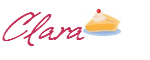 If you enjoyed this post, please Pin or Share it now by clicking on the icons below. Don't miss any of my posts. Become a subscriber by clicking on the Bloglovin' button or the RSS button below.

photo credit: Thomas Tolkien via photopin cc