When you ask a homeschool parent what he/she feels is one of the most difficult aspects about homeschooling you may receive responses such as:
"Choosing the right curriculum."
"Teaching ______ (fill in the blank with a subject)."
"Staying organized."
"Trying to get everything completed."
Let me share with you what my response to this question is:
"Finding a balance between staying home and participating in outside school activities."
This has been one of our busiest school years, busy in the sense that we have somewhere to go almost every day.
I find it comical when people think that homeschool children sit at home everyday without any socialization opportunities at their disposal.
The exact opposite is true. Homeschool students sometimes have too many socialization events in their lives.
Look at our family's schedule as an example.
Monday - Science Club
Tuesday - Science Lab and ICC (A communications and leadership program)
Wednesday - Ballroom Dance Class
Thursday - Piano Lessons and 4H Club
Friday - Spanish Class (which I teach from home)
I wish I could say that our school year will look different in the fall, but I already know 3 days out of the week will entail us having to go somewhere.
Spending more time at home than outside of the home is not always an easy thing to do. In addition, finding the right balance can sometimes be equally as difficult.
What about you? What would your response to this question be? Do any of you find yourself in a similar situation?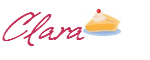 I know your time is precious, so any comment you share below will be greatly valued.
If you enjoyed this post, please Pin or Share it now by clicking on the icons below. Don't miss any of my posts. Become a subscriber by clicking on the Bloglovin' button or the RSS button below.