My family and I will soon be going to New York City. Being that I have siblings who live in New York, I have been there on several occasions, however this time we will be going as tourists. Have you ever been to New York City?
Some of the places we plan on visiting is the Statue of Liberty, Ellis Island, The Museum of Natural History, the 9/11 Memorial, Times Square, Central Park, and Toys-R-Us (They have a large indoor Ferris Wheel that we just have to see.). I'm sure there will be other things we'll see as time allows.
Is there any other place that you feel are a "must see" while I'm there? If so, please share under comments below.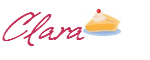 I know your time is precious, so any comment you share below will be greatly valued.
If you enjoyed this post, please Pin or Share it now by clicking on the icons below. Don't miss any of my posts. Become a subscriber by clicking on the Bloglovin' button or the RSS button below.