Until recently, I have not used a writing curriculum for my oldest child, except for last year when I wrote an
Essentials in Writing Review
. When my oldest son was younger he would shed tears over writing which quickly moved me to look for a better way to offer him writing opportunities. I wanted him to enjoy writing, and if I couldn't get him to enjoy it, I wanted to at least make it more meaningful for him.
Several years ago I decided to start a Thoughts Journal. I wanted this to be something that would become a keepsake for him.
Not only has this journal served as a tool for his writing, but it has also opened up a creative line of communication between us. The goal was for us to write in this journal once a week at a minimum as explained in my first entry:
"In this book, I'd like us to ask and answer questions back and forth. I would like for us to do this once a week. It will go like this. I will ask you a question which you will write an answer to, and then you will write a question which I will answer in writing. My first question is..."
This Thought Journal is so much more than a "writing assignment." It is a keepsake.
As my son looks back and reads through it, it will remind him of the topics that were important to him as a child. It will also allow him to revisit my words of wisdom.
Using a journal as a means of communication has permitted me to have a glimpse into my son's thoughts which include his concerns, situations or people which are important to him, and moments when he desires more time with me.
For a period of about six months, we had forgotten about this book due to our busy schedules. A couple of days ago my son handed me the journal and said, "Mom, we haven't done this in a while." I opened it and read what he wrote:
"I enjoy when we spend time together, haven't done this in a while. I love you Mom, so much! What do you hope we do for the summer?"
Now that my son is a teen, I am even more grateful for this venue we have created. This is a very important stage in his life and I pray that the Thought Journal will continue to provide us with one more open line of communication between us.
What about you? Do you think this is something you'd like to do with your child?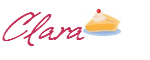 I know your time is precious, so any comment you share below will be greatly valued.
If you enjoyed this post, please Pin or Share it now by clicking on the icons below. Don't miss any of my posts. Become a subscriber by clicking on the Bloglovin' button or the RSS button below.