I am so blessed and thankful for the gift of motherhood. As I watch my children grow in size and in character, I thank and praise God for His work in them. My oldest son, who if asked by a girl to dance, will never say no so as "to make her feel good," who isn't embarrassed to have his mom take photos of him at his first teen semi-formal dance, who can confidently give his mom a hug and kiss in front of all of his peers, and who is growing up into a fine, young man.
My youngest who has a giving heart and enjoys bringing humor into people's lives, and who isn't afraid to stand up for Jesus (or anything else of importance to him, for that matter).
Thank you God for choosing me to be the mother of these two amazing boys.
And to all of you moms, whether biological or in spirit, I want to wish you a: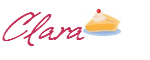 I know your time is precious, so any comment you share below will be greatly valued.
If you enjoyed this post, please Pin or Share it now by clicking on the icons below. Don't miss any of my posts. Become a subscriber by clicking on the Bloglovin' button or the RSS button below.

photo credit:
ramuntxo32
via
photopin
cc