My children and I recently had the opportunity to watch a couple of
Go Science DVD's (Series 2)
by
Library and Educational Services
.
The first one we watched was Volume 2 which was broken up into two topics: Life Science and Weather.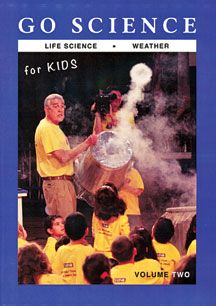 Life Science included:
Flashlight-Animal Eyes
Animal Skulls
Bobby Pins
What Are You Looking At?
How Much Do Your Lungs Hold?
Eating Nails for Breakfast
Naked Egg
Weather included:
Fire Tornado
Ping Pong Cannon
Liquid Nitrogen Cloud
Cloud in a Bottle
Garbage Can Vortex
We also watched Volume 7 which included Engineering/Design and Flight
Engineering/Design included:
How Much Will It Hold
Leaning Tower of Lyra
Nail Balance
Trebuchet
Centrifuge
Walking on Eggs
Bed of Nails - Small
The DVDs are recommended for ages 4-12. My oldest son, age 13, did watch some of the videos but thought the experiments were too simple, so I would stick with the ages recommended. The cost of each video is $8.97.
About the DVDs
The Go Science DVDs include brief segments (lasting an average of less than 10 minutes) of various science experiments. They are done by teacher Ben Roy in front of a group of students. He uses the students to help with each experiment.
The experiments do not have to be watched in any kind of order.
These DVDs are Christian based and all end with a biblical lesson.
Our Thoughts
Below are the reasons I enjoyed these DVDs:
The segments were short and entertaining
Ben Roy seemed to really connect with the students and you can see this in the DVDs
The manner in which Ben tied the experiments with a biblical life lesson was well done
There were a good amount of experiments
A lot of the experiments shown could be done at home
As much as I enjoyed the science segments, my children however, did not. As I mentioned before, my 13-year-old thought the experiments were too simple. (This may not have been the case had he watched some of their other volumes).
My youngest didn't appreciate that every experiment ended with a biblical lesson. He felt that because they were experiments they should have dealt strictly with science. Maybe he would have enjoyed it more if the biblical topics would have been interspersed among some of the experiments instead of all of them.

Here's a sample video from their Volume 1 DVD- Sound:


To read reviews about the other Go Science DVD volumes (there are 7 of them), click on the banner below.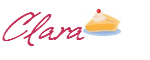 I know your time is precious, so any comment you share below will be greatly valued.
If you enjoyed this post, please Pin or Share it now by clicking on the icons below. Don't miss any of my posts. Become a subscriber by clicking on the Bloglovin' button or the RSS button below.