One World Trade Center (also known as the Freedom Tower)
One World Trade Center is the lead building of the new World Trade Center complex. It is 105-stories high and is the tallest building in the United States due to its radio antenna which helps it reach 1,776 feet.
Transportation Hub
Once completed the Transportation Hub will be located between World Trade Center 1 and 2.
Twin Memorial Pool
Twin Memorial Pool
Twin Memorial Pool
Bronze parapets surrounding each Memorial pool with the names of those that died on 9/11 and during the WTC bombing in '93
To learn more about the memorial, you can visit
9/11 Memorial
.
FDNY Memorial Wall Story
FDNY Memorial Wall Story
FDNY Memorial Wall Story
FDNY Memorial Wall Story
This is a memorial to the 343 firefighters who lost their lives on 9/11. To learn more about this wall, visit
FDNY Memorial Wall
.
Statue of Liberty
Statue of Liberty
View of Manhattan from the Pedestal of the Statue of Liberty
Times Square
Central Park
Subway
Other places we visited include the 3-story Toys-R-Us store which is located at Times Square, and the Lego store, located near Rockefeller Center.
We stayed at the Hampton Inn located on Pearl Street. It was a nice hotel and their breakfasts were delicious! Parking was $20 a day.
We had a great time in New York City and if you have never been there, I highly recommend you add it to your bucket list. I want to leave you with this one tip, when buying from a vendor, make sure you ask the vendor how much their food is prior to placing your order. We learned this the hard way after paying $50 for 8 hot dogs and 2 bottles of water.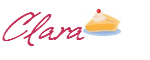 I know your time is precious, so any comment you share below will be greatly valued.
If you enjoyed this post, please Pin or Share it now by clicking on the icons below. Don't miss any of my posts. Become a subscriber by clicking on the Bloglovin' button or the RSS button below.