As a homeschool parent, two of the subjects I most enjoy teaching my children include history and literature. When I visited
Analytical Grammar's
website and read about their book titled
The Eternal Argument
, I was fascinated by the book's description.
Have you ever asked yourself why students are made to read the books they read, the classics in particular?
As both a student and a teacher this question has crossed my mind on several occasions.
The Eternal Argument
was written by Robin Finley, a prior 8th grade teacher who taught language arts for 34 years. In her book, she goes about proving her thesis which is that we have been having one large argument with each other for several thousand years. By understanding what this argument is, it will better equip us in understanding our culture and its literature. She does this by providing us with a framework or a "lens" for approaching each piece of literature.
"Once you have the ideas in The Eternal Argument clear in your mind, you'll never look at literature, or even some world events, in quite the same way again. Now I know that sounds like a very boastful prediction to make, but I can tell you that, since that fateful day when I was first exposed to these ideas, I gazed at the world, its literature, its history, and its current - often agonizing - events, from an entirely different perspective."
The reason I share the above quote from Robin's book is because after having read the book for myself, I must say that I completely understand and agree with the above paragraph. My view of a story will never be the same; it will never be "just a story". Now I know not only what questions to ask myself, but how to guide my students in helping them dig into the story behind the story.
This book is recommended for students in Grades 8 and up. I first began reading it out loud with my 13-year-old son. Unfortunately, the beginning was a bit too wordy for him and he quickly lost interest. Although the beginning didn't capture my interest right away, I continued to read it because the subject itself was of the utmost interest to me.
Here's the one main thing that I felt made this book so worthwhile - the author included within each chapter a synopsis of a book she felt was significant and illustrated the point of that particular chapter. This is what helped cement the information contained within each chapter and make it completely understandable to me.
You can read some samples of the chapters by visiting this link:
The Eternal Argument
.
I believe any teacher of history or literature should include this book as part of their library. The author did a fantastic job of describing the periods between the Middle Ages through Modernism. Chapter 9 through Chapter 12 were my favorite chapters of this book. It is within these chapters that Robin gave a thorough description of what happened during each of these historical periods. As a side note, each chapter ends with some discussion questions.
Within the book the author illustrates, what she named, a "literary platform" to help us understand the "legs" that make up western literature. These legs consist of Greek & Roman Mythology, King James Version of the Bible (You'd be surprised how many biblical sayings we use.), and the Aurthurian Legend. She explains which of these two are the main foundational supports of our literature and also represent the different sides of the Eternal Argument.
The book ends with:
"Stuff You Need to Know to Teach This Stuff" which includes literary vocabulary, the five elements of a plot, the five conflicts in literature, and other subjects.
"Now Let's Apply All This to Books We've Discussed" which is written to the teacher.
"Because It's All About Me...What Do I Think" where the author shares her personal thoughts pertaining to each chapter.
After having completed this book, I now know why we are encouraged to read classic books. It makes sense.
It is my opinion that all high school students should also read this book. It will give them the framework they will need in order to understand not only the why they are reading what they're reading, but the how to go about understanding it in its full depth.
Cost: $24.95
Follow
Analytical Grammar
on Facebook:
http://www.facebook.com/analyticalgrammar
and Twitter:
http://twitter.com/AnalyticalGram
Crew members reviewed other products by Analytical Grammar including:
Analytical Grammar
,
Jr. Analytical Grammar
, and
Beyond the Book Report
. You can read these reviews by clicking on the banner below.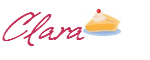 I know your time is precious, so any comment you share below will be greatly valued.
If you enjoyed this post, please Pin or Share it now by clicking on the icons below. Don't miss any of my posts. Become a subscriber by clicking on the Bloglovin' button or the RSS button below.