Want to encourage your students to write? One excellent motivator is having them enter a writing contest.
You can perform your own Internet search for current writing contests, however, I have already done some of the work for you to help you get started. When doing your own search, use a phrase such as, "writing contests 2014 (or 2015) for middle school (or high school)".
Before spending too much time reading about a particular contest, make sure to look for a deadline date. If you've missed the deadline, make a note of the contest in your calendar or a notebook for the following year. Also, bookmark the website.
Make sure to to look for the list of prizes. Some offer a monetary prize, others offer plaques and/or certificates.
Most contests are free, but there are some which charge a fee. You'll want to concentrate on the free ones, unless the prizes are worth the fee.
I've compiled a list of a number of free contests that are being offered for various grade levels. Share it with your students to see which one(s) sparks their interests.
Scholastic Art & Writing Awards
- "Teens in grades 7 through 12, from public, private, or home schools, can apply in 28 categories of art and writing for their chance to earn scholarships and have their works exhibited or published.
Submissions will begin on September 15, 2014
.
AdmissionHook.com - "This is an
essay contest, and our goal is to collect sample essays to help future students learn how to write a winning essay as well as to provide scholarship money for needy students." Grades 9-12, college, or graduate students. Deadline:
September 15, 2014

.
Creative Communication -
Students can write on any appropriate subject (no pro-violence, pro-drugs, etc.) Grades 4-12. Deadline:
October 15, 2014 and February 17, 2015

.
VFW Patriot's Pen - "The Patriot's Pen program is open to students in grades 6-8 who are enrolled in a public, private or parochial high school or home study program in the Unit
ed States and its territories." The theme for 2013-2014 is "Why I Appreciate America's Veterans." Deadline:
November 1, 2014

.
NinjaEssays
- "The purpose of this essay writing contest is to inspire writers from all around the world to showcase their creative and critical thinking skills." Student is to choose from one of the seven topics listed on the website. Deadline:
November 1, 2014.
New Voices Young Writers - "This competition is an opportunity to educate young writers on the ePublishing world, as well as the variety and versatility of eBooks. It urges up-and-coming authors to spread their wings, offering the possibility of turning dreams into reality."
Ages 11-18. Entries for this contest will be accepted
November 1, 2014 through December 20, 2014

.
American Foreign Service Association - "The AFSA High School Essay Contest is an opportunity for high school students to research international issues in hopes of inspiring and empowering the next generation of Foreign Service workers." Grades: 9-12.
Essay contest topic will be posted in November, 2014
.
Fleet Reserve Association (FRA)
- Theme: Why I Am Proud to be an American. Grades 7-12. Deadline:
December, 2014
.
The Writing Conference, Inc.
- "Sponsors writing contests in poetry, narration, and exposition for elementary, junior high/middle school and high school students. First place winners in each category receive a plaque; second and third place winners receive certificates. All are given an invitation to have their writing published in
The Writer's Slate
, an on-line journal published by The Writing Conference, Inc." Deadline:
January 8, 2015
.
Pets Add Life
Children's Poetry Contest - "Kids simply write a poem about their pet and the joys they bring and post it online." Grades 3-8. Deadline:
January 31, 2015

.
Humane Education Network - A Voice for Animals - "Prizes will be awarded to high school students whose essays best promote the humane treatment of animals." Ages 15-18.
Opens January, 2015.
Deadline: March, 2015

.
Olive Garden's Pasta Tales
- Grades 1-12. Deadline:
March 22, 2015. (You will have to check their website in January, 2015, for updates.)
TeachingWithContests.com
- "The purpose of Teaching with Contests is to assist educators in finding contests that can be used in the classroom to motivate students. We are here for the student and the teacher not the promotion of products or company public relations. Our goal is to select contests and programs whose primary goal is education and secondarily business/product promotion." Ages 6-18.
These are just a few of the many contests that are available to your students. I hope they will have fun with these (and win)!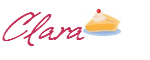 I know your time is precious, so any comment you share below will be greatly valued.
If you enjoyed this post, please Pin or Share it now by clicking on the icons below. Don't miss any of my posts. Become a subscriber by clicking on the Bloglovin' button or the RSS button below.

photo credit:
Audringje
via
photopin
cc