Even though communication skills are vital to their success, many students (and most parents!) are still terrified of public speaking
Let us help. Join us for the
Communicators for Christ Conference
Through this two day integrated communication and leadership training conference hosted by the Institute for Cultural Communicators (ICC), we'll help students overcome their hesitation to effectively engage audiences of all sizes. Our activities, workshops, and exercises provide a safe and encouraging environment where everyone has a chance to succeed, regardless of their public speaking experience. This allows them to see past their fears to a greater mission of impacting those around them - one person at a time.
Hear what parents and students are saying about the conference:
CFC 2014 - Growth
. (2:07 min.)
The Communicators for Christ Conference is for students ages 6-18 years old. It will be held on
1 Mt. Zion Circle, Oakwood, OH 44146
A free "
Prepare the Future Reception
" will be held for adults on Friday, 3:45 - 6:00 p.m., identifies the challenges our students face and how ICC is training to provide the skills they will need to face them.
Our "
Go Beyond
" evening program is also free and open to anyone in the community. It is sure to entertain the whole family!
For more information and locations across the country visit
CFC Conference Tour 2014
.
(Tuition is waived for parents and educators with registered students.)
Make sure you share this information with others, and bring a friend!
Conference Pricing
Schedule
Registration
Meals and Host Housing are available for your convenience.
For more information please contact:
Karen Miller
Great Lakes Area Coordinator
Karen@ICCinc.org
Visit
ICC
to learn more about this organization.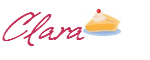 I know your time is precious, so any comment you share below will be greatly valued.
If you enjoyed this post, please Pin or Share it now by clicking on the icons below. Don't miss any of my posts. Become a subscriber by clicking on the Bloglovin' button or the RSS button below.