I first learned about
Excelerate Spanish
through an article I read in the 2014 annual print book of
The Old Schoolhouse Magazine
. What captured my attention was that
Excelerate Spanish
used a method of teaching foreign language that was new to me, Teaching Proficiency Through Reading and Storytelling (TPRS).
According to the article:
"TPRS curricula begin with the most commonly used words in a language and teach those words in different structures, in a variety of ways: actions and motions, asking students questions, and changing the questions up with humor and high interest to keep the students using the language. Grammar is used in every lesson but is taught through meaning, not through separation of the elements of grammar." (Source: Foreign Language in Your School: From the Traditional to the Revolutionary by Marji McIlvaine)
As mentioned in its name, TPRS also incorporates storytelling. When using this method in teaching a foreign language it captures the student's attention and increases his ability to retain what he has learned.
I was provided with the
Excelerate Spanish
Lesson Book, Workbook, Answer Key, and a DVD with Lessons 1-6 for the purpose of this review.
Excelerate Spanish
was written by Caryn Powell Hommel, who taught 10 years of foreign language in a public school setting before homeschooling her children. After finding that the "traditional" method of teaching Spanish to her children was not working, Caryn took it upon herself to learn everything she could about TPR (Total Physical Response - which requires students to act out words/phrases) and TPRS.
After using these methods to teach other homeschool students and seeing their success at being able to speak in paragraphs after one hour of exposure, Caryn realized that, "TPR is indispensable when it comes to acquisition and retention." Also, stories had the power, "for loosing tongues and pressing towards proficiency."
Let me explain how the program works. First of all, you do not need to know the language in order to use
Excelerate Spanish
. On the DVDs, Caryn teaches all of the lessons. This is one of the benefits of this program. I feel that it is imperative that a student is able to view how the words are being formed in order to help him with his own pronunciation, and the DVDs provide this opportunity.
You have the flexibility of deciding how often you want your child to watch the lessons. Caryn includes a suggested schedule as follows:
Day One - Watch the lesson video and TPR (do gestures for) the main vocabulary and action series at least once. Complete one or more workbook activities.
Day Two - Watch and TPR main vocabulary and action series (from day one) PLUS the skit portion. Read the lectura (the reading/story) in the text and answer the questions.
Day Three - Complete the remaining workbook activities. Reread the lectura in the text.
Day Four - Watch the video once more if you need to. Try the homework, project, and review ideas.
Day Five - Take a quiz or test if desired.
I'd like to share with you how we use the program, but before I do, I think it's important for you to know that I am fluent in Spanish. However, my eight-year-old son doesn't want to learn Spanish and therefore, resists my teaching him. Because
Excelerate Spanish
uses a fun method of teaching the language, in addition to the added benefit of "mom" not being the teacher, I felt this would be an excellent program to use with him.
We use the program four days a week for about 15 minutes each time. I love the amount of repetition that is included throughout the program allowing my son plenty of opportunities to practice the vocabulary words and/or phrases. The motions are easy to learn. The ones he found silly and refused to mimic we replaced with our own motions which still allowed him to learn the words. I do the motions alongside my son. If I notice that he doesn't remember a motion for a particular word or phrase, I rewind the DVD to the part he missed and allow him to try again.
The stories are silly, but in a fun way. Also, in the DVD you will see students of all ages.
If your student is older, he should be able to follow the suggested schedule included in the book. The lessons are about 45 minutes in length.
From our experience thus far, adding hand and body motions to the words definitely helps him remember the words. The stories seem to help him learn phrases quickly. Sometimes when we're playing I try to incorporate some of the words he has learned. For example I may say, "The gusano (worm) is going to get you!" Then he will say, "The autobus (bus) is going to get you."
When you watch the first lesson it may seem a bit overwhelming because of the abundant amount of vocabulary taught and the fact that Caryn will ask you to show her the words (as she says the words in Spanish very quickly) using the motions she just taught you. However, as I mentioned before, she uses a lot of repetition, and what may seem overwhelming at first, through added exposure you will soon find doable. My eight-year-old son did not speak any Spanish, and after four weeks, with only 15 minutes of exposure, 4 days a week, he's able to speak several words.
Some of the fun activities included in the workbook are crossword puzzles, word searches, cryptograms, instructions on putting together a mini-book, matching exercises, and fill in the blanks.
I am looking forward to seeing my son's progress as we continue with
Excelerate Spanish
.
If you're searching for a homeschool Spanish curriculum, I suggest you look into this program. The cost of the curriculum is $139.00 and
comes with an unconditional money-back guarantee
. It includes 4 DVDs with 24 video lessons, a lesson book, a workbook, and an answer key. (You may also purchase each item separately.)
To learn more about
Excelerate Spanish
, watch the video found
here
.
Recommended for ages 7 to adult.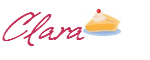 I know your time is precious, so any comment you share below will be greatly valued.
If you enjoyed this post, please Pin or Share it now by clicking on the icons below. Don't miss any of my posts. Become a subscriber by clicking on the Bloglovin' button or the RSS button below.