I am very eager to share this review with you! If you and your family enjoy audio dramas as much as my family does, then you will be excited to learn about
Heirloom Audio Productions
' Christian audio drama,
Under Drake's Flag
. This story was written by author G.A. Henty, who is well known for his historical adventure stories. My children and I were delighted to add this to our collection.
Under Drake's Flag
is an enthralling story about a boy named Ned Hawkshaw who embarks on an exciting adventure which offers him the opportunity to set sail with one of the most admired sea captains of his time, Sir Francis Drake. This sixteenth-century teenager experiences first-hand the struggle between Great Britain and Spain for preeminence over the high seas. You will be kept in suspense as you listen to Ned as he fights off a shark attack. You will also find yourself asking questions such as, "Will he survive the shipwreck? Is he going to get through these battles? How is he going to handle the Spanish Inquisition?"
You can listen to a 60-second summary of the story by visiting Heirloom Audio Production's website.
When we first began listening to the story, my youngest son, who is an avid fan of Adventures in Odyssey, excitedly pointed out, "Mom, that's the same music as Adventures in Odyssey!" The reason for this is that the music composed for
Under Drake's Flag
was written by John Campbell who has also composed music for Lamplighter Theater, Focus on the Family Radio Theater, and Adventures in Odyssey.
John Campbell is a very talented composer. The music in
Under Drake's Flag
helped stir up various emotions within us during each scene, therefore, helping us lose ourselves within the story. Both the music and the sounds during the action scenes were pretty intense. The actors were very good as well. My family and I felt like we were watching a "movie" because it was easy to envision the scenes in our minds.
Included with the CDs is a short study-guide. Each set of questions has three parts: Listening Well, Thinking Further, and Defining Words. It ends with three brief Bible studies: Godly Character, True Manhood, and Confessing Christ. On the back of the study guide is a brief biography about Sir Francis Drake and a bibliography about G.A. Henty. They also include a website which you can visit in order to download a free 28-page study guide consisting of more questions and a book list you can use to learn more about Sir Francis Drake.
This production is recommended for ages 6 to adult. My 13 and 8-year-old sons really enjoyed it, as did I. Once we were done listening to it, I went back to
Heirloom Audio Productions'
website to see if they offered more audio drama productions, because I was very interested in purchasing more of their stories, but sadly,
Under Drake's Flag
is the only one available at this time. I hope they are working on the next one!
(Update: I was just informed that Heirloom Audio Productions is scheduled to release a new audio drama in the fall (early November is the projected date)! It is called In Freedom's Cause, the story behind the life and legacy of William Wallace and Robert the Bruce. To learn more about this production, visit In Freedom's Cause and their Facebook page.)
The cost of the 2-CD set, providing two hours of entertainment, at the time of this post is $29.95 plus $6.95 S&H. This is a great price because along with the CDs, you will also receive an MP3 downloadable version (valued at $20.00), the complete Under Drake's Flag 30-page E-study guide and Discussion Starter, an Under Drake's Flag Soundtrack MP3 download, and a printable copy of Drake's prayer. They have three other offers which you can view
here
.
Connect with Heirloom Audio Productions
Under Drake's Flag
on Facebook:
http://www.facebook.com/UnderDrakesFlag
To read what other Crew members thought about
Under Drake's Flag
audio theater, please click on the banner below.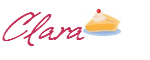 I know your time is precious, so any comment you share below will be greatly valued.
If you enjoyed this post, please Pin or Share it now by clicking on the icons below. Don't miss any of my posts. Become a subscriber by clicking on the Bloglovin' button or the RSS button below.