I believe that most people who know me probably think that I have it all together as a homeschool parent. My house is pretty organized (on most occasions), I am a strong cheerleader for the homeschooling movement, I lead a homeschool support group, and my children are performing academically well. However, what people may not know is that I have a deep, dark secret, one that I feel lead to share.
Are you ready?
Often I fantasize seeing myself walking my youngest son out our front door, watching him step inside a school bus, and waving good-bye to him as the bus pulls away.
Being a homeschool parent is not always an easy job, especially when working with a strong-willed child.
Can anyone relate?
My youngest son is argumentative, stubborn, and persistent. This is the child that has brought me to my knees before my Lord. He is also the child that has filled my heart with joy whenever he runs to me with a big hug, blown me away with his sharp wit, and taught me what generosity looks like.
However, being his teacher is sometimes so difficult that in my anger I have found myself threatening to send him to public school.
So what keeps me going? Why do I continue to homeschool this child?
The simple answer, because I love him.
The other reason, ironically, is because of his argumentative, stubborn, and persistent personality. I believe that learning at home will provide him with the best opportunity for success. No other teacher will have the one ingredient necessary to teach my son, and that ingredient is love, the love that I have for him.
There are days that go very well, and those are the days that help keep me going.
Having him at home allows us to have conversations throughout the day. It offers us the freedom to pray together and provides me with the opportunity to better understand my out-of-the-box son.
Also, every day is full of hope.
I am certain that on occasion I will continue to have the same fantasy. However, my hope is that one day it will be replaced with a new reality, one in which my son grows up to be the young man God intends him to be. In the meantime, I will continue to rely on God to help me through this stage of our homeschooling journey.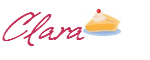 I know your time is precious, so any comment you share below will be greatly valued.
If you enjoyed this post, please Pin or Share it now by clicking on the icons below. Don't miss any of my posts. Become a subscriber by clicking on the Bloglovin' button or the RSS button below.