I have been a homeschool parent for the past 10 years. In May my oldest son will finish his first year of high school lessons, and this past winter I added a new title to my homeschool resume. This new title is Guidance Counselor. Having absolutely no past experience in this regard, I find this new position challenging.
For those of you who have not yet started down this road called the high school years, I thought I'd share my journey with you in a new series of posts which will read more like a diary. My hope is that by reading my "entries," it will assist you in preparing for this phase of your homeschooling career, or if you're already driving down this path, that we will be able to come alongside each other in order to help steer one another in the right direction.
Ninth grade has been a pretty uncomplicated year. I would say that the most time consuming part on my end was trying to find the right curriculum for my son. We ended up choosing My Father's World and believe this was a great choice for us.
I know many parents stress out over the subject of transcripts. Compared to the responsibilities that come with being your child's guidance counselor, putting a transcript together is a lot less complicated than you may think. You can find many examples by performing a web search using keywords such as, "homeschool transcript samples." Below are some websites to help get you started:
Donna Young
Regent University
- You will find a downloadable transcript at the bottom of their page. This one was created using an Excel spreadsheet which includes formulas which will perform all of your GPA calculations.
HSLDA
In my next entry we'll talk about all of those darn acronyms. Don't know what I'm talking about? You soon will. In the meantime, if you have used a transcript sample from a particular website, feel free to share the link in the comments section.
Those of you that have also earned the title of Guidance Counselor, what do you feel is (or was) the most difficult aspect of this job? Share below under the comments section or come and discuss with me on
Facebook
.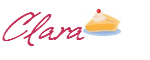 I know your time is precious, so any comment you share below will be greatly valued.
If you enjoyed this post, please Pin or Share it now by clicking on the icons below. Don't miss any of my posts. Become a subscriber by clicking on the Bloglovin' button or the RSS button below.