This fall I will be offering a Spanish Level I course for students in Grades 8 – 12 (Students in 7
th
grade may also participate if they have taken a prior Spanish course.)
This course will be taught online in a group setting using Google+ Hangouts. In order to participate, students must have a Google+ account and a scanner. Students will be required to scan their homework assignments and email them to me. All tests and quizzes will be emailed to the students. Students will receive a Certificate of Completion award at the completion of the full course.
My Background: Being born in Puerto Rico, my native language is Spanish. I have taught Elementary and High School Spanish to homeschooled students for a total of 4 years and have also assisted as a translator in several business environments. I have a B.S. in Business Management and have been a homeschool parent for the past 10 years.
Course Description: The main objectives of this course are to help students develop effective communication skills in Spanish through the elementary development of the four basic language skills (listening, speaking, reading and writing), while focusing on aspects of everyday life in Spanish-speaking nations. Students learn the elements of Spanish through a gradual presentation of grammar that guides them to formulate rules inductively.
Upon successful completion of this course, students will be able to conjugate verbs in the present tense. They will learn numbers from 0-100, along with the alphabet, and be able to speak in simple sentences as well as communicate using vocabulary related to: greetings, food/drink, days/months, weather/seasons, family members, school, activities, colors, body parts, greetings, telling time, professions, household items, and pastimes. At the end of this course, students will receive one course credit and be prepared to continue into any Spanish Level II course.
Cost: $7.50/class hour. Each class will be held once a week and will be 2 hours in length.
Class Size: Maximum of 9 students. Registration is on a first-come, first-served basis.
Payment: A non-refundable deposit of $60/student is required to register for the class and should be paid to me via Paypal by July 24. If you register for the class by paying for the entire course by 7/24/15, you will receive a 5% discount, making the total for the course $384.75. Payment must be received via PayPal by 7/24/15 in order to receive your discount. I will provide you with an email address. There will be no refunds once payment has been received. A student will be able to participate in the class only after payment has been received. You can choose to pay the cost in full or in three installments as follows:
When:
Tuesdays starting

October 6

.
Class Time:
1:30 – 3:30 p.m.
Text Book: Spanish is Fun Book 1 (Softcover): $19
Workbook: Spanish is Fun Book 1 Companion Workbook: $9
Spanish/English Dictionary (recommended)
Additional Information:
Students will have to spend at least 30 minutes each day at home practicing their Spanish and completing their daily assignments. They should have a spiral notebook for note taking. Each class will be archived so that students can refer back to the class recording if needed. Students who miss a class will be required to watch the archived recording so as not to fall behind in class. If a student misses a class, he/she is responsible to watch the video and turn in their assignments by the due date given. Grading and Evaluation: 40% Tests, 30% Quizzes, 20% Homework, 10% Class Participation
You can email me at clara@asliceofhomeschoolpie.com if you have any questions.
Class Dates Are As Follows:
Dec. 22 or Dec. 29 – No class
2016
Jan. 5
Jan. 12
Jan. 19
Jan. 26
Feb. 2
Feb. 9
Feb. 16
Feb. 23
Mar. 1 –No class
Mar. 8
Mar. 15
Mar. 22
– No Class
Mar. 29
Apr. 5
Apr. 12
Apr. 19
Apr. 26
May 3
May 10
– Last class
To celebrate the completion of the Spanish I course, my students and I had a delicious Mexican meal together. This gave the students an opportunity to put their new Spanish speaking skills into practice.
Testimonials:
"I really enjoyed Mrs. Stacko's Spanish class. She was very understanding and patient. I really felt at ease while learning and stumbling through a new language. I'd recommend to any of my friends to take Mrs. Stacko's Spanish class." ~Joy (Spanish I)
"I have to say, I did not expect learning Spanish to be so easy! It wasn't overly complicated and it was very well taught. We covered a lot in this course, but at no point was it overwhelming. I enjoyed this course a lot more than I would've ever thought I would. I learned a lot from it!" ~Andrew (Spanish I)
"My daughter has had the privilege of participating in Clara Stacko's Spanish class for two years. My husband and I are so impressed with how far our daughter has progressed in those two years! Not only does she know a lot of words in Spanish, she actually understands the language and how to correctly speak in Spanish. Best of all, Clara makes the learning process fun so that our daughter looks forward to class and has never once complained about the homework or the class itself. Clara has developed in her a true love of the Spanish language and a desire to fully learn and comprehend it. I am so thankful that Clara decided to offer these Spanish classes and that we chose to take lessons through her rather than use the Rosetta Stone program I had previously purchased. I believe there are numerous benefits to learning a foreign language from someone who speaks it fluently.
By the way, Mackenzie is speaking in Spanish ALL THE TIME!!!! I may have to take it soon, too!" ~Janelle (Parent)
"Spanish has not come easy to me these past couple of years, but Mrs. Stacko's class has really given me a better understanding of the language. I can speak and understand Spanish so much better now!" ~Adam (Spanish I)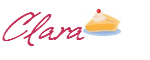 I know your time is precious, so any comment you share below will be greatly valued.
If you enjoyed this post, please Pin or Share it now by clicking on the icons below. Don't miss any of my posts. Become a subscriber by clicking on the Bloglovin' button or the RSS button below.

Photo Credit:
Charlottes Photo Gallery
via
Compfight
cc