The word chemistry has a way of sending cold chills down my spine, or at least it used to until I found
Friendly Chemistry
.
I spent a good portion of my summer researching through various chemistry curriculum.
Friendly Chemistry
stood out to me because of its title. I wondered how chemistry could ever be "friendly". I was so intrigued that I read the two volume Teacher's Edition from cover to cover in just a handful of weeks. Below, I'd like to share with you my review of this high school chemistry course which can be used by both Christian and Secular families alike.
The Authors' Background
(From Their Website):
This book was written by Joey and Lisa Hajda.
Joey has a doctorate degree in veterinary medicine and a master's degree in secondary and higher education, curriculum, and instruction. He has taught science courses at the middle and high school levels for over 20 years, as well as at the local community college level.
Lisa has a bachelor's degree in veterinary science, a master's degree in elementary curriculum and instruction, and completed her coursework towards her doctorate in education.
What You Need to Teach the Course:
Teacher's Edition Volumes 1 and 2
: This curriculum was written to be used in a group setting, but it can also be used independently. The Teacher's Edition includes:
Teaching tips for each lesson (There are a total of 32 lessons)
Instructions for the games/activities
Directions for the lab activities
The reading material that is included in the student edition, including lesson worksheets
Tests
Student Edition - Because Friendly Chemistry is not as bulky as most other chemistry books, it is not intimidating. It also includes lesson worksheets.
Manipulative Set - Comes in the form of a book which has to be cut apart.
Annotated Solutions

DVDs (optional) - I watched Disk 1 - Lessons 1-6 - Video included various graphics as the author read from the book. I didn't feel these added much value to the curriculum.
Labs:
Labs are done using mostly household materials. A supplies list is included in the Teacher Edition Volume 2 book. They have also put together YouTube videos which show you how to do the experiments and the activities.

If you prefer using more common chemistry lab materials, I suggest purchasing a separate lab kit. (At this time, Friendly Chemistry does not offer lab kits.)
Games:
The games and activities included in this curriculum not only help to add an element of fun to a subject that most students find difficult, but it also helps visual and kinesthetic learners better grasp the concepts being taught. Although these are geared towards a co-op type setting, there are some activities that can be done with just the teacher and the student.

You don't have to do the activities in order to use this curriculum.
Manipulatives:
It includes a Doo-Wop Board which is used as a study aid to help teach the concept of electron orbitals. Don't know what these are? Don't worry; the Doo-Wop board does an excellent job of helping one understand this concept.
Also, included are some flash cards, and Compound Intensity and Doo -Wop Mania cards (both of these are games). Since these cards are printed on regular paper, the author recommends that they be laminated.
Topics Covered Within This Course:
Atomic Theory
Trends of the Periodic Table of Elements
Quantum Mechanics (Electron Arrangements)
Ion Formation
Compound Formation - Bonding
Avogadro's Number and the Mole
Calculation of Formula Weights and Percent Composition
Empirical Formulas
Writing and Classifying Chemical Reactions
Balancing Chemical Equations
Stoichiometry
Solutions and Molarity
Gas Laws
Watch the video below in which Joey Hajda answers some of the most frequently asked questions about this program.
Friendly Chemistry
is written in an easy-to-understand manner. I picked a topic in the
Friendly Chemistry
book and then read about the same topic in another chemistry book. What I found was that I completely understood the wordiness of the second book due to the fact that I had first read about it in
Friendly Chemistry
. I actually did this several times. I was so pleased about this because I thought I would never be able to understand this subject.
Although
Friendly Chemistry
is a full high school curriculum, it is not as rigorous as other chemistry courses. For a student like my son, who is interested in the engineering field, I'm afraid that this course may not include all of the information he needs to learn in order to prepare him for college chemistry due to the fact that when I compared
Friendly Chemistry
to other popular chemistry curriculums, there were several topics found in the other books that were not included in
Friendly Chemistry
, such as the law of thermodynamics. However, I do feel that
Friendly Chemistry
is an excellent curriculum to help him understand the basic concepts. Because of this, I have decided to use
Friendly Chemistry
as a supplement, and will later use it with my other student when he enters the 7th or 8th grade.
My son really likes
Friendly Chemistry
. He appreciates the fact that it is easy to understand, isn't as thick as his previous science curriculums, and includes games to help him remember and grasp the concepts he is learning about.
If your student is not interested in going to college, or is interested in a field that does not require college chemistry, then I highly recommend
Friendly Chemistry.
I also recommend it as an excellent junior high curriculum or to be used within a co-op environment.
In conclusion, some of the things that I most liked about
Friendly Chemistry
were its ability to take away my apprehension towards chemistry and the authors' ability to make chemistry understandable. Also, I appreciated their quick responses to my questions.
Costs
:
Teacher's Edition 1: $24.99
Teacher's Edition 2: $24.99
Student Workbook: $29.99 (Purchase if teaching more than one student.)
Manipulative Booklet: $9.99
Annotated Solutions Manual (Although optional, I would suggest it). $9.99
Test Bank (pdf) (Optional) - Allows you to print tests straight from your computer: $8.99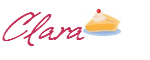 I know your time is precious, so any comment you share below will be greatly valued.
If you enjoyed this post, please Pin or Share it now by clicking on the icons below. Don't miss any of my posts. Become a subscriber by clicking on the Bloglovin' button or the RSS button below.