The other day I found myself asking this question, "Do I coddle my students when it comes to their academic work?" Have you ever asked yourself this question? A couple of recent situations in our homeschool have made me ask this of myself.
I have read several blog posts or articles in the past in which the authors have suggested various methods to use in helping children accomplish their schoolwork successfully. I have used some of their advice with both of my children. For example, if my children (when younger) became frustrated over their math, I would have them stop and either take a break, or leave it until the next day to complete. I still believe that this method is great to use with younger children, but at what age should this method no longer be used?
Last week I introduced my youngest son to one of his new Language Arts curriculum. His assignment for the day was to write five short sentences. Well, just getting him to write one sentence was a challenge among the, "It's too hard. I can't do this." complaints. In order to get at least some of it completed, I relented and told him he could write two sentences and then complete the rest of his assignment the next day. Obviously, my main reason for doing this was to save my own sanity, not his. (Can anyone relate?)
That evening I explained to my husband what had happened that day. He told me that he disagreed with the way I had handled the situation. He felt that there wasn't any reason why our son couldn't write five short sentences. I knew he was right. I told him how I just hadn't wanted to deal with the "tantrum." The next morning my husband, the principal, spoke to our student and explained how things were to continue from this point forward. Today my son wrote all five sentences. There was still some complaining, but it stopped after he was reminded that I would have to let his "principal" know if he continued with his behavior. He proved what I had known in my heart, he was capable of writing those sentences.
My oldest son will be taking an English class this year which we realized after his first day of attendance is going to be a challenging (almost college level) course. Needless to say, my son was not happy about this because up until now, each of his school subjects have not been overly time consuming. I found myself wondering if maybe I was pushing him too hard by requiring that he attend this class.
I decided to pray about my decision and soon afterwards this thought came to my mind. As a teen I attended a public high school. I remember having all sorts of school work to complete and sometimes it even meant having to give up my weekends in order to get the work finished. I even worked a part-time job at the age of 16 which I kept until I graduated. If I was able to accomplish this, why shouldn't I expect my son to be able to do the same? Had I forgotten what one is capable of doing when it came to academics? By considering pulling my son out of this English class, would I be coddling my oldest son in the same way I had coddled my youngest son the week before?
It is important to me that I guide my children in building up their character, and that they learn to meet challenges head on, and realize that they can succeed if they give it their best. I want them to know that life isn't always going to be easy and that things aren't always going to go the way they would prefer them to go. They need to know that someday their place of employment may require that they work over a weekend, thus having to sacrifice their free time. If they don't learn these things now while they are still children, what kind of men will they grow up to be?
As a homeschool mama, I have to admit that sometimes I have a difficult time finding the right balance between tweaking things (coddling?) to help my children succeed, and offering them the right amount of challenge to help them grow academically, and in character. Even after all of my years of homeschooling, I'm still learning things myself.
What are your thoughts on this subject? How does one find that healthy balance? I would really enjoy having some conversations about this. Leave me a comment below, or come over to my
Facebook
page and chat with me there.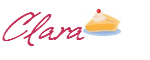 I know your time is precious, so any comment you share below will be greatly valued.
If you enjoyed this post, please Pin or Share it now by clicking on the icons below. Don't miss any of my posts. Become a subscriber by clicking on the Bloglovin' button or the RSS button below.

photo credit:
Big hug
via
photopin
(license)