One of the best ways to learn a foreign language is by being immersed in that language. I remember when my nephew was a young boy of about 4 or 5 years old, the only language he knew was English. After spending a year or two in Puerto Rico, I was amazed at how well he could speak Spanish. I hope that someday my children will have the opportunity to spend some time in a Spanish-speaking country where they, too, can be immersed in the Spanish language. In the meantime, I am happy to have found a program,
Foreign Languages for Kids by Kids
, which teaches Spanish using an immersion approach.
Foreign Languages for Kids by Kids teaches Spanish to children ages 3 and up. Parents can also learn alongside their children. Each video depicts three brothers going about their day. Only child actors are used ranging from elementary through high school age. The skits are presented in a fun, humorous manner, and the videos were professionally created. Each video averages about five minutes.
These videos can either be purchased as DVDs or as an online subscription. For this review, I was provided with an online subscription.
The videos were created with a flight theme and as students watch the videos they are taken on a "flight" to various Spanish-speaking countries such as Lima, Peru, or Bogota, Colombia. You can use these opportunities to incorporate a short geography lesson by having the students locate these countries on a map. While on their flight they watch the lessons as their "in-flight movie."
What I like about this program:
The only language spoken is Spanish, hence the immersion approach.
In addition to using speech, the program uses labels and texts to help teach the words and its spelling. Below is an example. On the book you see the label "Libro." Even before you hear the word, you can guess that libro means book.
Students are encouraged to learn at a slow pace. They watch one lesson a couple of times before moving on to the next one. (As I am using this for a class, the students watch one lesson a week which is why the next reason I like this program is so important.)
It includes an abundant amount of repetition and review throughout each lesson in order to help children remember their vocabulary.
The skits make my students laugh which makes the videos enjoyable to watch. Also, the humor and the inflections used throughout the videos helps the students remember the words and their meanings. For example, in one of the "in flight movies," one of the boys is trying to get his brother to come down to eat breakfast so he calls out, desayuno (breakfast), extending each syllable in the word as he says it, so it sounds like deee-saaaa-yuuuu-nooo. Whenever my son hears the word desayuno, he jokingly says it in that same manner. (I can actually hear it in my mind as I type this.)
My students look forward to learning Spanish. It's amazing how much they have learned from each segment.
Students captivated by Foreign Languages for Kids by Kids video
Two workbooks are available to help reinforce what they have learned. These workbooks include fill-in-the blank questions, crossword puzzles, word searches, and some information pertaining to some Spanish-speaking countries.
Visit
Foreign Languages for Kids by Kids
to watch a sample of an episode. While there, you can sign up for a free 48-hour trial. The first episode will teach vocabulary such as:
Desayuno
¿Dónde esta?
Gracias
De nada
Hola
Manzana
The videos always begin with a short review of the words covered in a previous lesson. You can watch some more samples
here
.
Cost:
Online subscription which includes the 2-day free trial, a Teacher's Guide, access to their online workbook, and few video games:
One-month: $14.00/month
Three-month: $39.99 every 3 months
Six-month: $69.99 every 6 months
One-year: $89.99 every year
Customers also have the option of purchasing their DVDs:
Individual DVDs: $23.99 each. (There are 3 volumes available.) You may purchase all three volumes for $63.99.
You can also buy the Beginner Spanish Set which includes all three videos, flashcards, 3 workbooks, and a sticker set to go along with the first volume. Cost: $144.00.
If your children like playing games, you may want to purchase their Dice Off game. Cost: $35.96.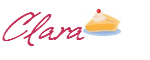 I know your time is precious, so any comment you share below will be greatly valued.
If you enjoyed this post, please Pin or Share it now by clicking on the icons below. Don't miss any of my posts. Become a subscriber by clicking on the Bloglovin' button or the RSS button below.