It's that time of the season, the time when homeschool parents begin researching homeschool curriculum in order to prepare for the next school year. Are you one of those parents? I am. Researching curriculum is one of my favorite things to do as a homeschool parent. I love the excitement of discovering a new book, software, etc. That is how I felt when I learned about
Foreign Languages for Kids by Kids
, a program used to teach Spanish to students as young as preschool through upper elementary age. Adults and older students can also benefit from this program.
My students have been enjoying these videos since we began our Spanish lessons this past fall. Every week they anxiously await to watch the next episode. (Although we are watching them weekly, you can choose to watch them every day.) What most impresses me about these videos is how they have helped my students' retain what they have learned from each episode. Because this curriculum uses the immersion approach, combined with the acting and visual scenes, it helps the students learn Spanish words and phrases quickly.
The episodes are professionally filmed and enjoyable to watch. Lessons are short which helps keep the children interested. Especially helpful are the reviews provided at the beginning of each lesson which help to solidify the students' learning.
Although I received a free subscription to the online version of this program for a limited time in order to review it, I am so impressed with Foreign Languages for Kids by Kids that I have decided to purchase the DVDs so that I can continue to use them with my students.
If you're searching for a program that will help teach your students Spanish, take a look at
Foreign Languages for Kids by Kids
. You can watch samples of some of their lessons when visiting their website, and you can even try out a trial subscription. I encourage you to do so. It's well worth it!
You can read my original review about this program
here
.
If after perusing the program you decide to purchase it, I would appreciate it if you would use my affiliate link found at the top of this page. (It helps me maintain this blog.)
Gracias!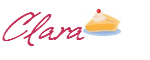 I know your time is precious, so any comment you share below will be greatly valued.
If you enjoyed this post, please Pin or Share it now by clicking on the icons below. Don't miss any of my posts. Become a subscriber by clicking on the Bloglovin' button or the RSS button below.