The Story Travelers Bible was written by Tracey Madder and illustrated by Tim Crecelius. The story begins with three children, Lana, Griffin, and Munch, who take a special bus journey through 85 Bible stories. Before getting on the bus, Lana admits that when she reads the Bible she tends to skip certain stories while Griffin shares that he doesn't read the Bible. Through their journey, not only do Lana, Griffin, and Munch learn about the Bible, but so will your young children. Although The Story Travelers Bible is recommended for children ages 4 - 8 years old, I am confident children as young as two would enjoy it as a read-aloud.

When I first began flipping through the pages, the first thing that stood out to me was how striking the illustrations were. Children will enjoy the vibrant colors throughout the book as each image coincides with each story.
There are many things about this Bible that both children and parents will enjoy. The stories are engaging and written in a manner which will be easily understood by your child. The information shared in each story is just the right amount to hold a child's attention without losing any of the important details.

Other worthwhile features include:
Suggested Bible memory verses
Interesting information about the countries in which the stories took place, including some fun facts.
Questions posed to help children think more about the story and how it relates to their lives. This offers both parents and children a wonderful opportunity to discuss these topics together.
Directing children to verses directly from the Bible that they can read in order to learn more about each story.
A transportation theme children who enjoy playing with toy cars, or any other transportation related toy will enjoy. There are roads, stoplights, and traffic signs throughout the book.
There are certain books that I will not part with and this is one of them. I look forward to reading this someday with my future grandchildren. I can picture it already, cuddling with my little ones as they learn all about our wonderful God.
Cost: $16.99
Hardcover: 368 pages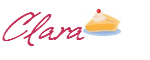 I know your time is precious, so any comment you share below will be greatly valued.
If you enjoyed this post, please Pin or Share it now by clicking on the icons below. Don't miss any of my posts. Become a subscriber by clicking on the Bloglovin' button or the RSS button below.