Read what some parents and students are saying about my Spanish classes.
PARENTS:
"The Spanish class that Clara Stacko offers is wonderful. She worked one on one with my son to assure his success. I was impressed with how quickly he was able to translate full sentences after only a few months. Clara does a great job of incorporating fun games into the class, as well as an end of year fiesta! I highly recommend her Spanish class." ~Laura
"My son took two years of Spanish under Clara's instruction.

He has come away with a deeper understanding of the Spanish language and of languages in general.

Clara made the classes interesting and my son looked forward to going.

The games that they played cemented what he had learned and the restaurant experience at the end of each year was just icing on the cake.

Thank you Clara!"

~Julie
"

Clara Stacko's Spanish class was fantastic!! My kids enjoyed it and are using Spanish at home all the time. She made it fun and they never felt pressured or stressed. They always looked forward to going. I recommend it highly." ~Dawn
STUDENTS:
"
I love Mrs. Stacko! She is a good teacher and pushed me to do well. I love the games and the big dinner at the Spanish restaurant! I can't wait for her next class." ~Christopher
"

I think this Spanish class is very informational. I learned a lot of words. Mrs. Stacko made it very fun!! Every few weeks we would have contests. At the end of the year we went to a Mexican restaurant. That was very fun since we got to order in Spanish. I highly recommend you try this class. It would be worth it!" ~Trace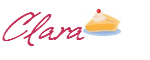 I know your time is precious, so any comment you share below will be greatly valued.
If you enjoyed this post, please Pin or Share it now by clicking on the icons below. Don't miss any of my posts. Become a subscriber by clicking on the Bloglovin' button or the RSS button below.